Find my new websites for March & April 2023 here 
(1) www.PilateswithMartin.com and (2)  www.yourCoachMartin.com updated January 2023.
---
Contact Martin today
to learn more about
*Online One-to-One*
or
In-Person Personal Coaching Classes/Sessions
in March & April 2023

to Get Fitter, Stronger, Increase your Flexibility, Mobility and Boost Your Energy! >>to read more - click here !<<
All local
In-Person *Group* Pilates Ćlasses continue as usual in the various local venues.
---
Fitness, Exercise, Kettelbell and Pilates Class Client Testimonials and Reviews:
---
Mens Pilates & Core Strength Class in Sandyford Community Centre, Dublin 18, December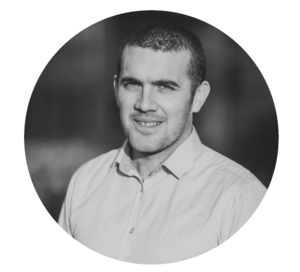 2016
Shane Prunty, South Dublin
"I had to stop playing football due to severe back pain, then joined Martin's Mens Pilates & Core Strength Classes in September 2016. My back improved lots since then, I'm back playing football twice a week and even started to play hockey as well. I'm still going to the classes and do some of the exercises regularly at home. I can highly recommend Martin's classes to prevent injuries and improve Core Strength.
The classes have really helped a lot, thanks a million."

---
Group Fitness Class Participant:
Sharon Lynn – South Dublin
"A very physically demanding but mentally relaxing hour. I have totally enjoyed every class."
---
Daytime Group Class Participant:
Teresa Kurtaj – South Dublin
"I started with a back injury in a lot of pain and very stiff, I noticed a great improvement within three sessions.
Thanks so much."
---
Pilates One-to-One Personal Training:
Eimear McBrien – Quinn Freight Forwarding Ltd, Dublin
"No more spasms and agony, I advise anybody with back pain to attend your One-to-One Pilates sessions! I tell all my friends how my Pilates training with you helped me to get rid of the pain in my back."
---
One-to-One Personal Training:
James Sweetman & Associates Executive Coaching & Business Consultant, Dublin
"My Pilates session with Martin Luschin contributed significantly to improving my fitness, increasing my energy levels and enhancing my muscle tone. In particular I found the regular Pilates sessions developed my core strength and posture. Martin's style is relaxed yet professional and his focus and support challenged and encouraged me to reach my goals. I have no hesitation in recommending him to anyone who is interested in enhancing their fitness and general well-being."
---
Pilates classes Dublin City Centre:
Katarina Säll – Concern Worldwide – Dublin
"I would highly recommend anybody – regardless of flexibility and ability – to try a Pilates class. Chances are you might get hooked! While Pilates is excellent for relaxation, it can also be hard work, and you will definitely feel a bit sore the day after your first class.
The 'Active lunch-time' Pilates class is hugely beneficial – it relaxes the mind and tones the body – what better to spend your lunch time?
You'll return to your desk (or whatever it is you do during the day) feeling calmer and more focused. The focus on correct breathing in combination with toning and flexibility exercises is the perfect way to counter the stress from work and everyday life – not to mention the hunching over keyboards that so many of us engage in during the day.
Benefits of regular Pilates practice include increased flexibility, a more toned physique, a relaxed mind, better posture.. the list is endless really!
The great thing about Pilates is that anybody can do it, adjusting the various postures to suit your ability. So whatever your ability, give it a go! I promise you won't regret it. ."