Online Classes (LIVE Classes and Pre-Recorded Classes) will soon be available on www.PilatesOnline365.com – please send me an e-mail via the Contact-Us Page on www.PilatesOnline365.com if you are interested in those Online Classes, so I can contact you once I'm going live with the first classes. Thanks Martin
---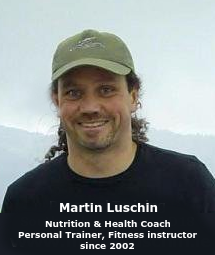 Are you struggling to get fit, lose a few pounds, tone-up, boost your energy, attend fitness classes or are group fitness classes just not for you?
Here is the solution – Home Fitness, Health and Nutrition Coaching and Consultations since 2002.
You can avail of One-to-One and Two-to-One (Partner or Buddy) Personal Training options.
Benefit from 16+ years (2002-2018) experience in the fitness, health and well-being industry in Ireland, South Dublin and from 20 years (1990-2010) experience as competitive long-distance runner and triathlete. Read more about Martin's professional background.
*Online Coaching and *Online Consultations are now available, via phone, skype or similar services.
Here a few fitness, health and diet related topics and questions that you might be interested in, that you might want to get answered, that we can discuss:
What are the best exercises for weight loss and toning?
When is the best time to exercise?
How will I find time to exercise?
What kind of exercises can I do at home with minimal or no equipment?
Are there any exercises that I can do when travelling?
What are the best Core, Tummy or Abdominal Exercises?
My back is occasionally stiff or a bit sore – what stretches and strengthening exercises do you recommend?
What kind of stretches and flexibility work do you suggest?
If I could do five exercises to get fit which would you show me (think Pareto Law / Rule – 80/20 rule)?
Is there a basic Pilates and Core Strength Program that you recommend?
I bought two Kettlebells recently and don't know how do use them – can you show me a few moves and Kettlebell exercises?
etc. …
A 24-hour cancellation policy applies.


.

Take the first step to a healthier, fitter and more energetic you now and:

Fill out our Health Screening Form and bring it along to your first coaching session.