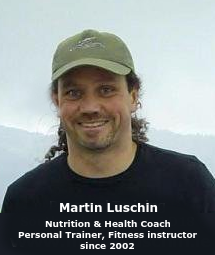 Are you struggling to get fit, lose a few pounds, tone-up, boost your energy, attend fitness classes or are group fitness classes just not for you?
Here is the solution – Home Fitness, Health and Nutrition Coaching and Consultations since 2002.
You can avail of One-to-One and Two-to-One (Partner or Buddy) Personal Training options.
In-Personal Personal Coaching, Personal Training and Nutrition Coaching session can take place (1) in South Dublin, Sandyford, Dublin 18, Sandyford Community Centre, LambsCross (on Enniskerry Road), (2) at your home, your garden if circumstances and space allows or (3) in a locak park or on a local green near you (i.e. Cabinteely Park, The Gallops Green, Leopardstown Heights MUGA/Green, Deer Park, Marlay Park).
Benefit from 19+ years (2002-2021) experience in the fitness, health and well-being industry in Ireland, South Dublin and from 20 years (1990-2010) experience as competitive long-distance runner and triathlete. Read more about Martin's professional background.
*Online Coaching and *Online Consultations are now available via video-calls (*no password needed, *no username needed, always the same link – simple & easy access).
Here a few fitness, health and diet related topics and questions that you might be interested in, that you might want to get answered, that we can discuss:
What are the best exercises for weight loss and toning?
When is the best time to exercise?
How will I find time to exercise?
What kind of exercises can I do at home with minimal or no equipment?
Are there any exercises that I can do when travelling?
What are the best Core, Tummy or Abdominal Exercises?
My back is occasionally stiff or a bit sore – what stretches and strengthening exercises do you recommend?
What kind of stretches and flexibility work do you suggest?
If I could do five exercises to get fit which would you show me (think Pareto Law / Rule – 80/20 rule)?
Is there a basic Pilates and Core Strength Program that you recommend?
I bought two Kettlebells recently and don't know how do use them – can you show me a few moves and Kettlebell exercises?
etc. …